ABOUT PURCHASE
Is your online checkout process safe?
I do not have Paypal account. How can I check out?
Don't have a PayPal account? No Problem.

Click the "Proceed to Checkout button" button

On PayPal login page, Click the "Continue" link of "Don't have a PayPal account".

Then you can pay securely using your credit card.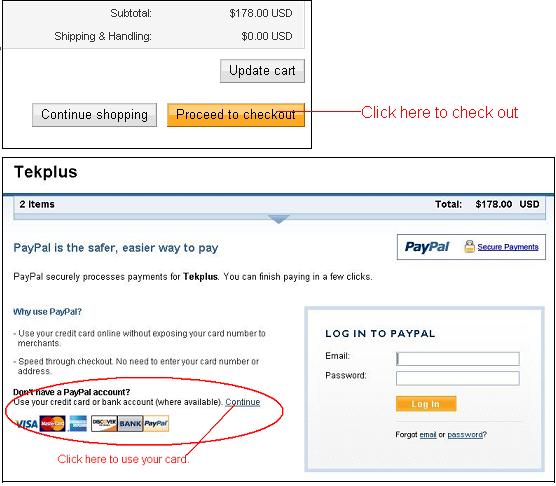 How long it takes to get the license key?
We usually email out license key within 24 hours. Some mail servers may block messages sent by machine. If you cannot find the key in your Inbox folder or Junk Mail folder after 24 hours, please contact us at support@snmpsource.com. We are glad to send the key to you again.


SNMP MIB BROWSER SUPPORT
What is cost for support services?
We provide free email support for our existing customers.


What OS can your snmp library run?
We tested our software on 2000, XP, 2003 server, Vista (32bits and 64bits), Windows 7 (32 bits and 64 bits).


Does you snmp library support .net 3.5?
Yes, we support .net framework version 2.0, 3.0 and 3.5.


How can I load multiple mib files?
How can I view the mib files in file list?
There are two way to view mib files. You can view mib files in file list and merged list.

| | |
| --- | --- |
| Mib files in file list format | Mib files in merged file format |
| | |
What kind of mib funtion Mib Viewer support?
Does the snmp mib viewer program support graphic and table views?
Yes, MibViewer support Graphic, Table view and also it supports mib list, manual request, trap view and debug function.